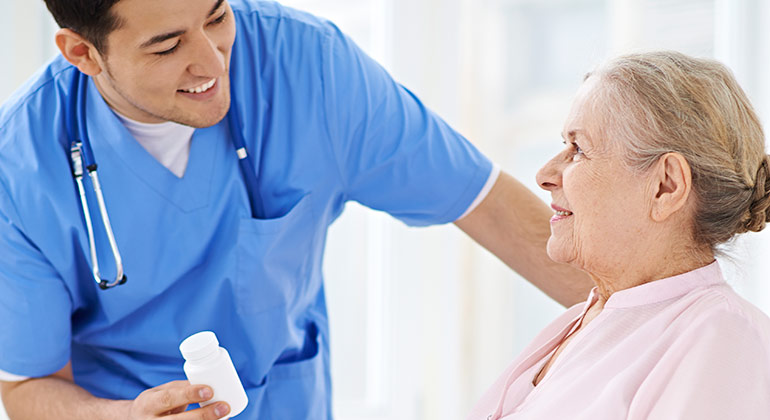 NHI-Nursing & Homemakers Inc. provides Health Care Staffing and Homecare needs.
Our Staff cares about you & your family's health
NHI-Nursing & Homemakers Inc. provides health care staffing and homecare needs. With increasing technologies in the health care industry, changes are taking place that are impacting the lives of all those who work in the industry. Our community of baby boomers have now turned to the internet to find the information they need. From shopping online to acquiring the services they need to help them in their decision making as they assume the role of the caregivers for their parents.
NHI-Nursing & Homemakers Inc. was formed to meet the needs of our clients and employees. Over the years NHI has delivered on its promises in providing excellence in Nursing Practice and Personal Care in Ontario and we continue to do so. We have over 70 different cultural languages spoken and all of our employees are well trained and screened to deliver to our clients the highest level of service and care.
A Milestone for the Healthcare Industry
We opened in Toronto, Ontario in 1985 and today we service some of the most prominent hospitals, long term care facilities and private clientele in the GTA. We also provide service to several private care facilities including private homes and we work with an amazing portfolio of Long Term Care facilities and Seniors Residences.